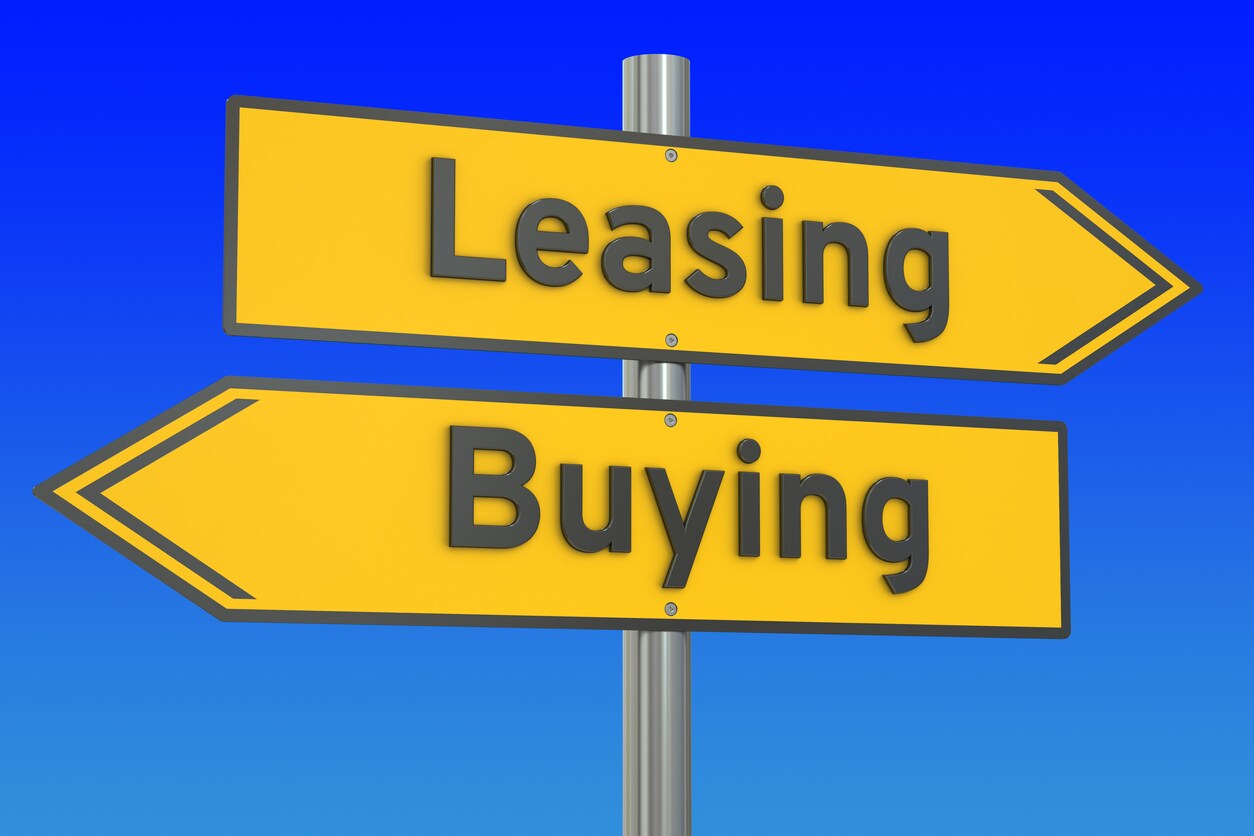 Should You Buy or Lease?
Once you've found your perfect car, truck, van, or SUV, you'll be faced with other choices. Here's one that many shoppers face at the dealership: Are you going to finance the cost, or would you be better served with a lease agreement? There's no one-size-fits-all answer to that question. It all depends on your financial situation, your needs, and your preferences. There are benefits to both methods, though, and it's smart to explore all avenues when making a big-ticket purchase like a car. Let's take a look at some of the benefits of buying and leasing and how the two differ. Then you'll be better equipped to determine which way you'd rather go.
Benefits of Buying
Many people like the sense of ownership they have when they buy a car. It's a symbol of what you've worked to purchase, and it's all yours. You can customize it however you like, adding special design accessories, tinting the windows, or giving it a non-factory paint job. If that's in your plan, you'll definitely want to buy the car. You won't have that kind of freedom with a leased vehicle, because while you're paying to use it for the duration of your lease term, it doesn't belong to you and will have to be returned to the dealership at the end of the lease in the same condition in which it originally left the lot. For those who have slim or challenged credit, financing your vehicle is an effective way to build and repair your credit history. And at Berglund Used Car Super Center, our on-site finance team can get you approved for attractive loans with great terms and low interest rates that will get you on the fast track to a bright financial future.
Benefits of Leasing
For many car shoppers, the biggest advantage of leasing a vehicle is simple: savings! Generally, you'll pay significantly less each month on a lease than you would if you financed the vehicle. And with those savings, you'll be able to get a higher trim level, additional features - or just enjoy the extra cash in your bank account each month. If you're a driver who enjoys being surrounded by cutting-edge technology and hot-off-the-line features, then you'll like the shorter commitment of a lease agreement. Most leases last only a few years at most, allowing you to trade your car in for a newer model much sooner than you would if you purchased the vehicle. There's also no worry about what to do with the vehicle when your lease term is up. You don't have to arrange for a private sale or concern yourself with getting the best possible trade value. All you do is bring the car back to us and find a new one to lease!
Berglund Used Car Super Center Has the Answers
At the end of the day, you're just looking for a great car at a great price. Our dealership wants to give you just that. If you still have questions about financing versus leasing, whether or not you're a good candidate for a lease, or how the finance process works, contact us today! Our friendly and helpful associates are on hand to get you the answers you need to proceed with your car buying (or leasing) venture confidently. We look forward to welcoming you to the Berglund family of happy customers.