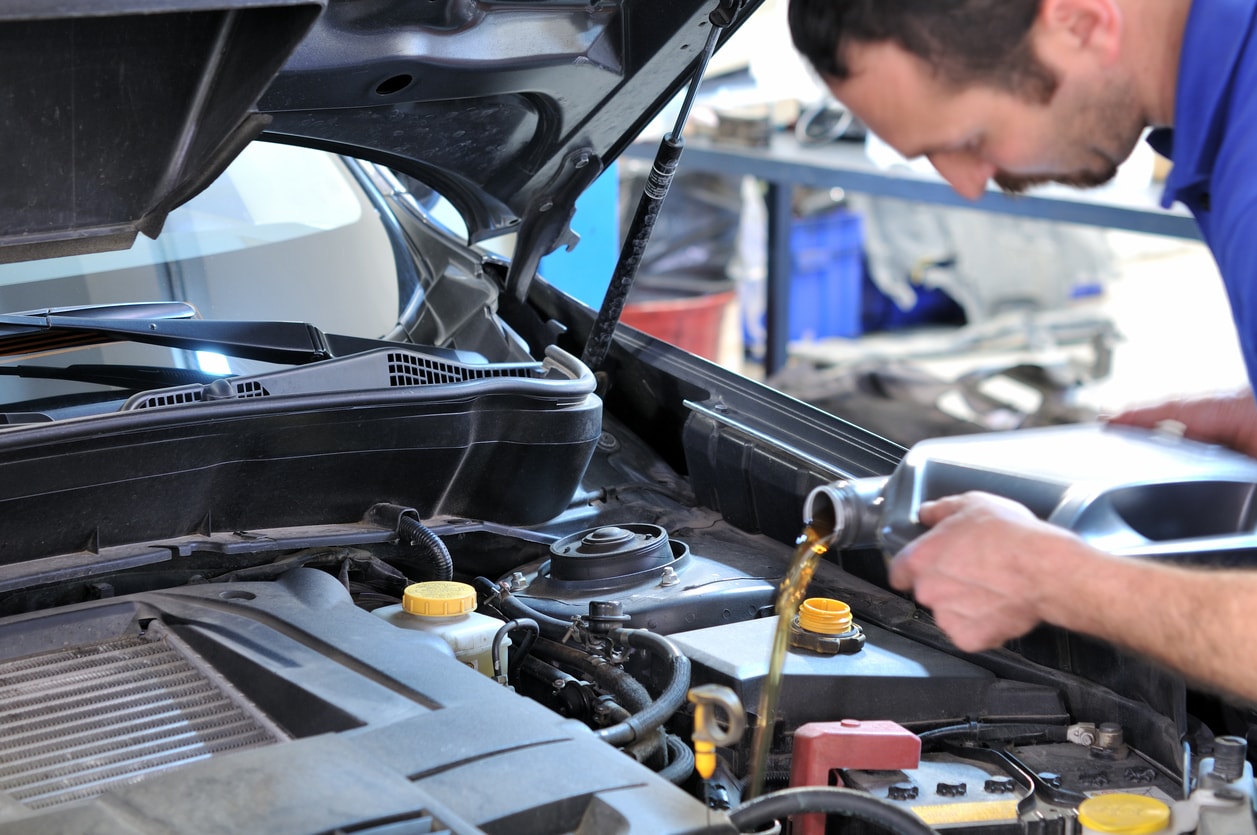 Affordable Oil Change Service in Roanoke VA
Without a properly functioning engine, your car will lose out on certain performance aspects, fuel efficiency, and worst of all, it could cause costly damage if left untreated. Thankfully, there's an easy way to keep your engine in tip-top shape - getting regular, scheduled oil changes in accordance with your owner manual's recommended timeline.
Getting oil changes a few times a year is relatively low-cost and a simple way to keep your car running smoothly for miles to come. So why do so many drivers put off getting oil changes? Many drivers aren't aware how important having a good supply of high-quality motor oil is, and short of checking the dipstick for oil levels, you might not notice that your oil supply is low. However, by the time your vehicle exhibits signs that an oil change is needed, it's already overdue.
Don't let your engine suffer from a shortage of on-time oil changes. Let our team at Berglund Used Car Supercenter service your engine at a fantastic price. You'll be surprised to see how much of a difference a little time and money spent on an oil change will make in the performance, efficiency, and lifespan of your car.
Why Get an Oil Change?
Though it has many functions, oil mainly serves to protect your engine and keep your vehicle functioning at its best by:
Acting as a coolant for the engine.
Lubricating engine components so that parts don't sustain excessive wear and tear from grinding against one another.
Keeping the engine clean by filtering out debris and preventing sludge build-up that can lead to engine damage.
It's best not to take your chances with such an important part of your vehicle. Come see us today for a quick, convenient, and affordable oil change. Whether your vehicle needs synthetic oil or standard oil, we'll be able to change out the old oil with new oil up and get you back on the road in no time at all. When you're scheduling an easy oil change service with Berglund Used Car Supercenter, there's no need to put it off because we've got you covered.
Quick Oil Change Service at Berglund Used Car Supercenter
The easiest way to ensure your vehicle runs the best it can for years to come is by adhering to your manufacturer's recommended maintenance schedule. When it's time for an oil change, you can count on us at Berglund Used Car Supercenter, where our team of expert technicians is ready to complete your service quickly and efficiently. Schedule an oil change appointment today and enjoy the peace of mind that comes from knowing you're up-to-date on a critical service.